Founded in 1988 by the current owner and CEO, John Weiss, TAG, Inc. (formerly The Audit Group, Inc.), the company is now a leader in the industry focused on helping healthcare systems save by taking them beyond a standard AP recovery audit by offering Procure-to-Pay (P2P) consulting and process optimization services.
Serving more than 1,000 hospitals and health systems, our goal is to stop our clients' funds from leaking, create opportunities for future savings, and optimize their business processes by adopting Lean principles.
YEARS HELPING HEALTH SYSTEMS SAVE
---
HEALTHCARE EXCLUSIVE
HOSPITALS AND HEALTH SYSTEMS SERVED
---
2023 St. Louis Small Business Magazine Most Reliable Companies
2021 featured Veteran Owned Business
2021 Globee® Company of the year in Healthcare Products and Services (GOLD WINNER)
2021 Globee® COVID-19 Company Response of the Year (SILVER WINNER)
2019 St. Louis Small Business Magazine Most Reliable Companies
2003 Rear Admiral Kevin F Delonay "Keeping America Strong" Award
2000-2001 HFMA Greater St. Louis Chapter Outstanding Sponsorship Support
1998 HFMA Financial Stewardship Award
1997 HFMA Follmer Bronze Merit Award - Outstanding Service
Core Values
Our core values are at the heart of our company and define the way we interact internally, with our clients, and their suppliers.
INTEGRITY
Trusted to do the right thing. We put honesty and ethics at the forefront of our relationships providing transparency and commitment to doing what is best for our clients, business partners, and team members.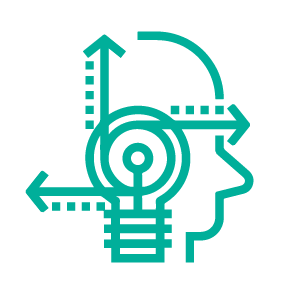 INITIATIVE
Driven to find the solution. We do not simply stop at recovering funds, but our initiative takes our clients Beyond Recovery so they realize future savings and increased efficiencies.
EXCELLENCE
Exceed expectations. We have high standards, which are reflected in each and every team member at TAG. We represent the best at what we do to provide the greatest impact and savings for all our clients.
DEDICATION
Devoted to helping hospitals save. We are dedicated to improving our clients' business operations by taking our clients beyond recoveries and optimizing their processes.
TENACITY
Never, ever give up. We remain persistent and determined to help hospitals save and recover lost funds despite obstacles that we may encounter along the way.
After using TAG, I now understand the difference. I've used other auditing companies before and the added benefits and thoroughness that TAG incorporates into their process is why I continue to use them exclusively.

In my last two positions, being responsible for supporting large acute healthcare systems and ensuring that we have sound practices and processes in place, I truly needed a team that would not sugarcoat how we were doing, help us improve our processes, and mostly help me recover that money. TAG does what they say they are going to do - thoroughly.

We've used other vendors in the past, but none even came close to matching TAG's professionalism, detailed analytics, customer service, or results.

I have never felt so positive regarding a service as I did with [TAG]. They were very considerate of my time, approachable, and knowledgeable. The services they provided were invaluable. As a new manager, they offered many ideas and much feedback. Great job.

I was impressed with the approaches TAG has developed over the years. This allows them to focus on areas of high return for an organization while helping AP personnel improve their processes to minimize errors and duplicate payments.

I have worked for several organizations that have engaged [TAG] to perform various functions and am always impressed with their well-seasoned and professional staff. Results have always been outstanding in large part due to the professionalism and diligence of the staff.

My AP and Purchasing departments are short-staffed. Said simply, TAG does the things that my department cannot tackle at this time, and it's so reassuring to have them in our corner to monitor our accounts.

[TAG] made it a painless process. They know the healthcare business, they know the suppliers, and they know the stones to overturn looking for overpayments, duplicate payments, or a payment not according to contract. They are like an old, reliable employee whom you call upon to help you out. You can't go wrong with TAG.